Tecnopres produces hydraulic presses based on our catalogue or special machines. Tecnopres follows all production phases from the mechanical, hydraulic and electrical design up to installation of the machine.
Tecnopres is active in the following fields:
C-frame hydraulic presses.
4-columns / 3 columns hydraulic presses for trimming of aluminum, magnesium and light alloy die casted parts.
Design and manufacturing of arch presses and special presses (particularly requested in the automotive industry) featuring output forces from 5 to 150 metric tons.
Design and manufacturing of special tooling tailored for its presses.
Manufacturing of customer design based machines.
All machines produced by Tecnopres are CE certified.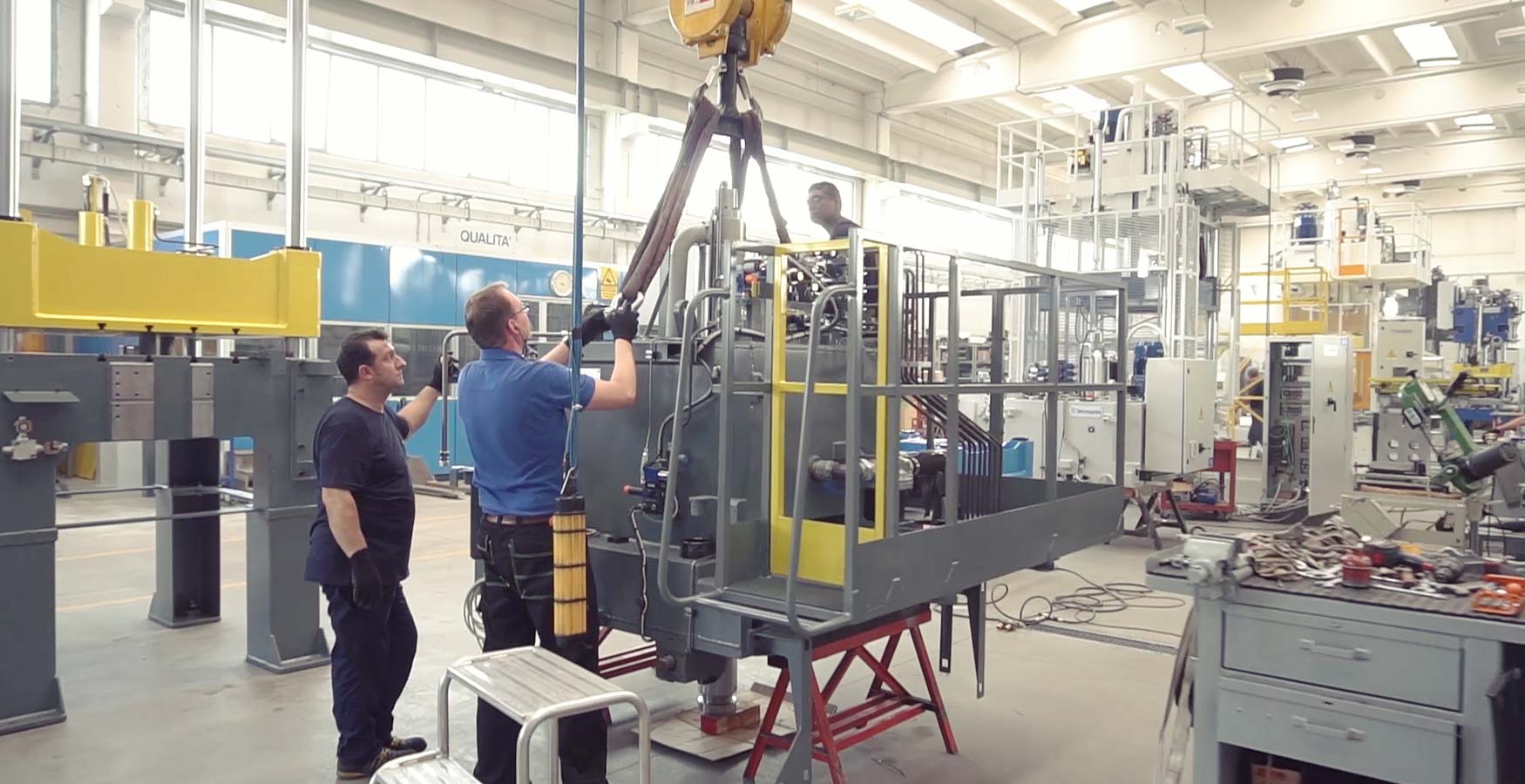 Our factory is located in Italy in the town of Chieri, near Turin.
It covers an area of 5,000 square meters and has 45 design and production employees.
From custom to standard
Our Production
We can design and assembly every machine and solution. Find out more about our products and production.